AML Screening
Perform extensive AML (Anti-Money-Laundering) Screening against your current and pottential customers across mulltiple watchlists with cCheck.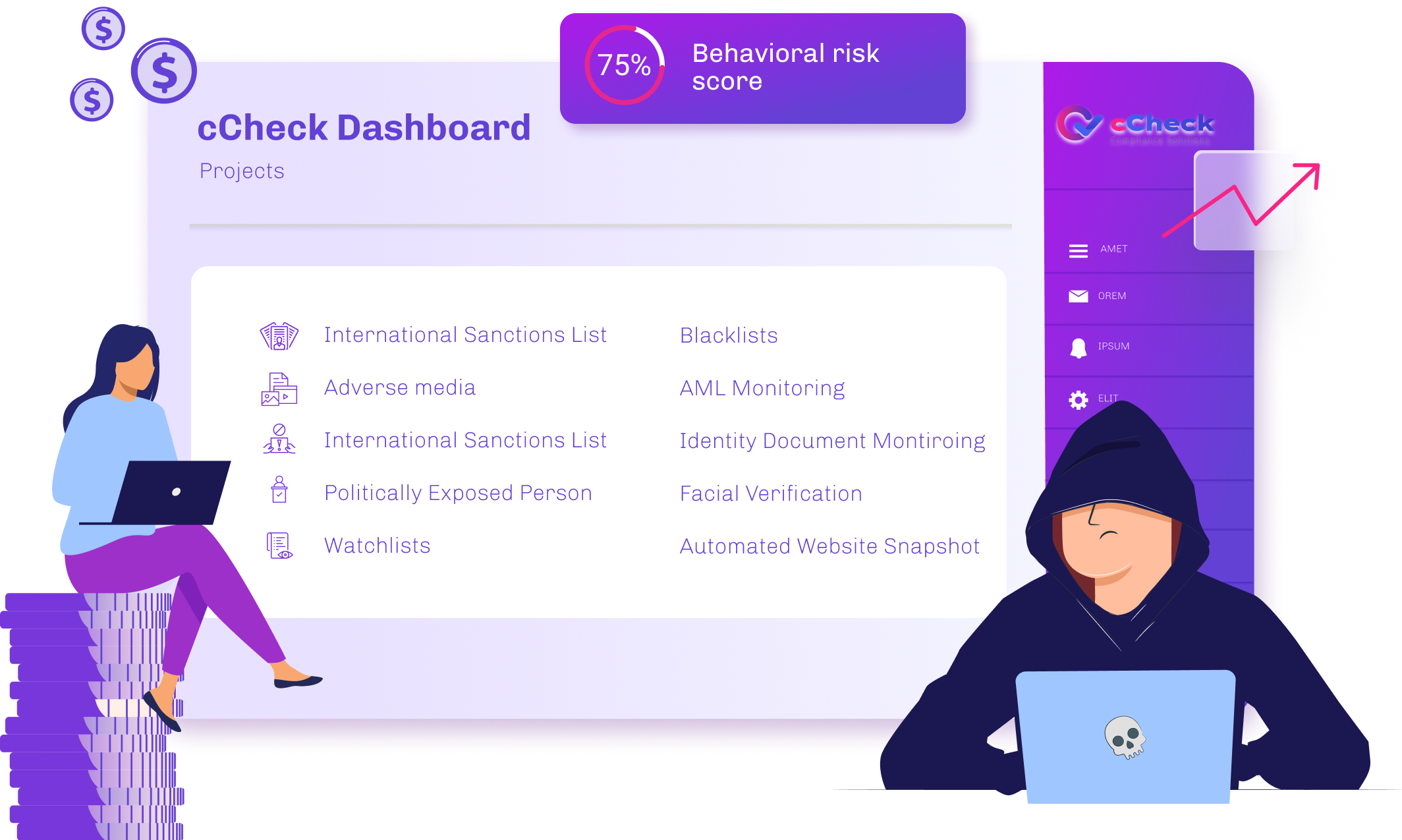 International Sanction List
cCheck performs International verification's accross OFAC, UN HMT, EU, DFT & more on over
1000 + global watchlists and over 100+ Sanctions lists.
From the date we gather we provide a full report to you along with any other relevant information.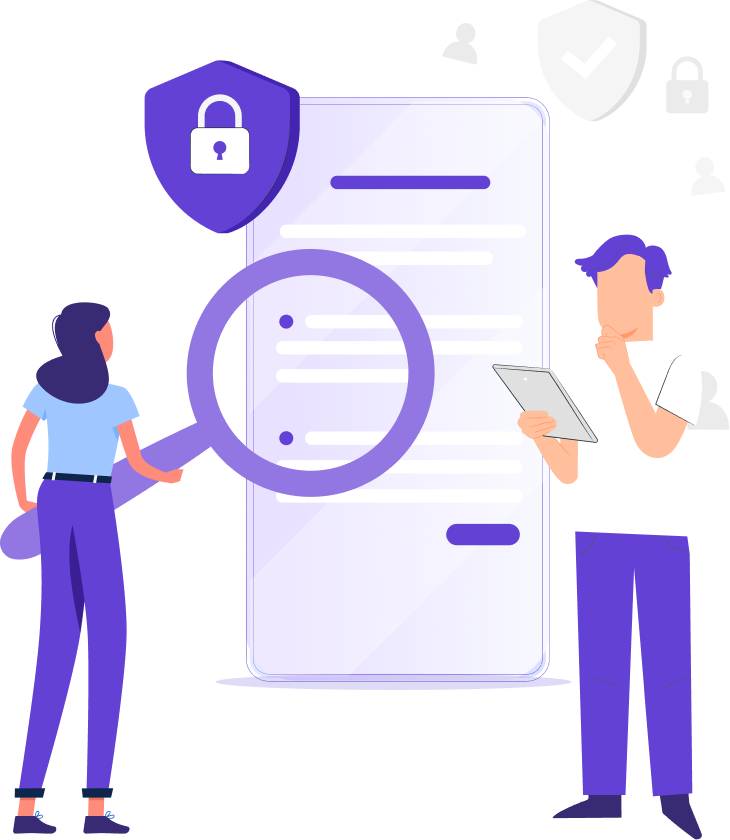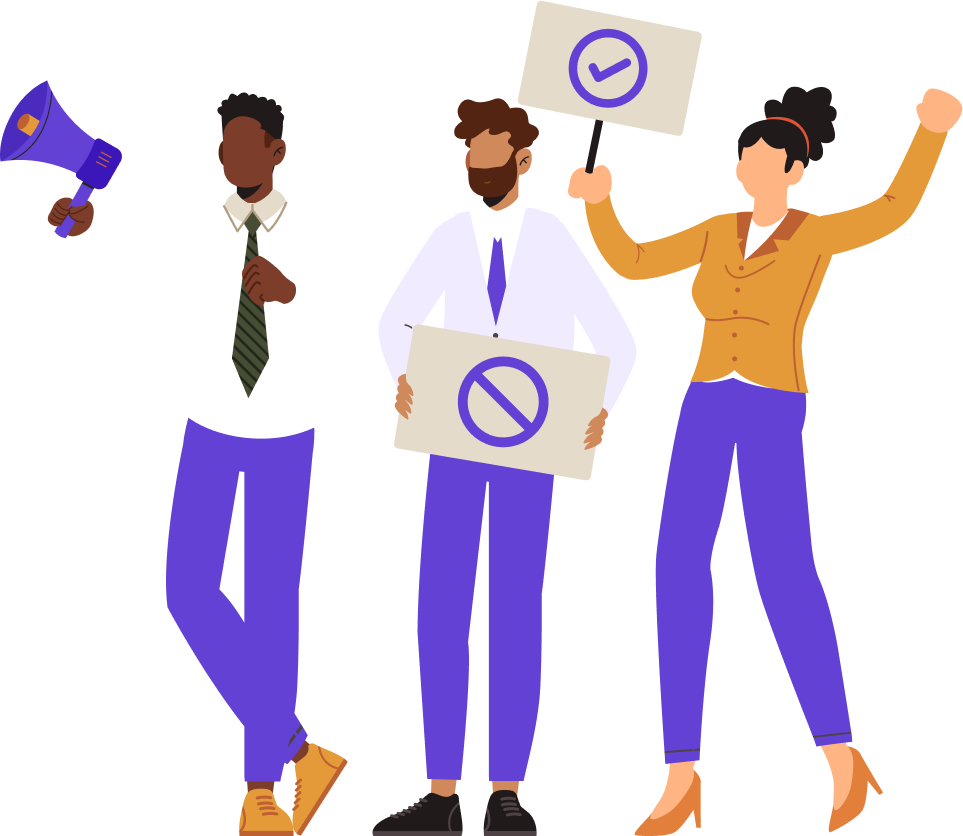 Politically Exposed Persons (PEP's)
Politically exposed persons (PEP's) have to be identified and treated with particular care.
cCheck checks across 10,000 sources to provide you with their profiles,
these profiles will include information on their family members and close associates.
Adverse Media
cCheck has access to over 10,000 credible media sources allowing us to identify
any negative information on the customer including within the full profile report.
We give to you. Adverse media cCheck's can expose any criminal activity for both individuals and organisations.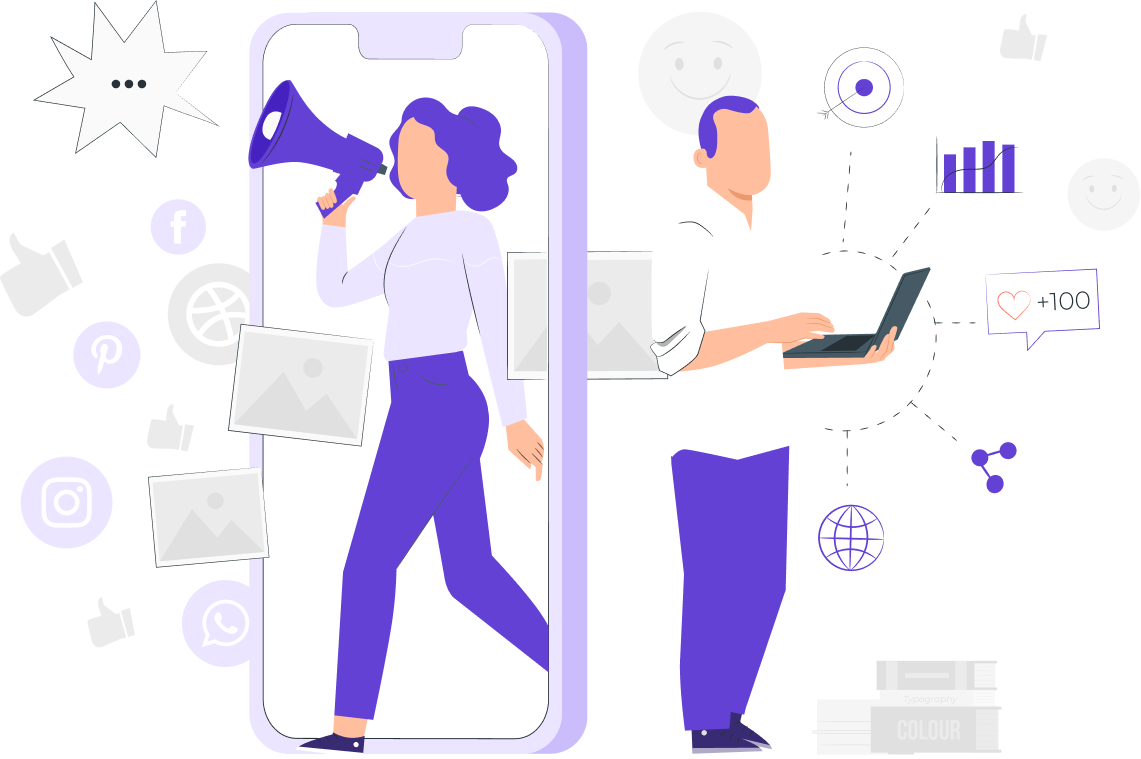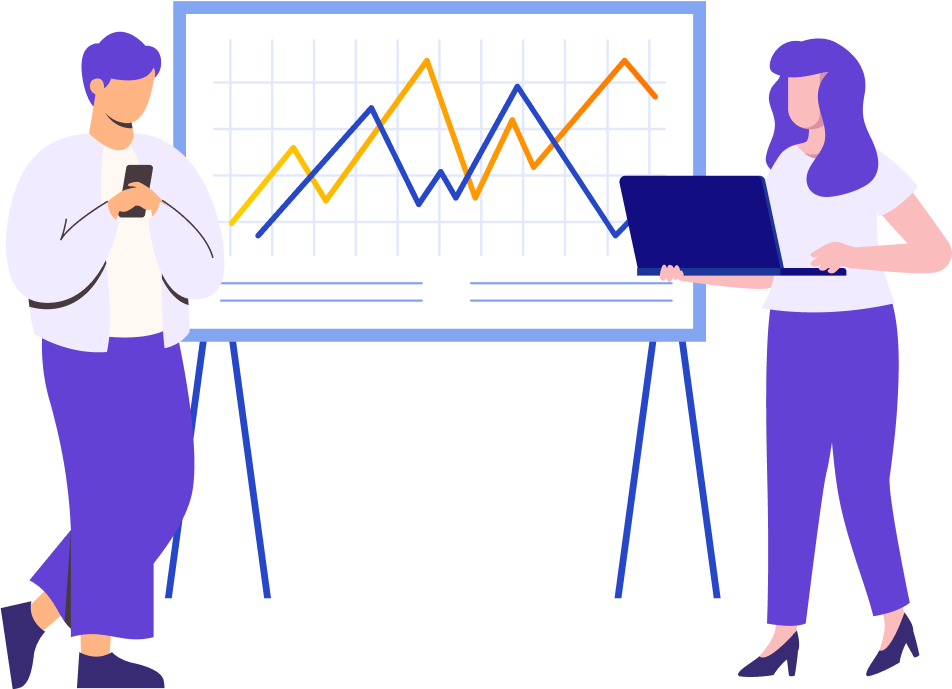 Watchlist
cCheck continiously monitors across all watchlists on a daily basis to ensure the applicants profile are up to date and accurate from when you performed the check .
We provide continuous AML monitoring in our advanced package, or as an add on for your custom packages.
cCheck AML Screening Report
cCheck provide a full AML report on both individuals and organisations along with a risk score on that specific check.
We aim to provide you with all the minor details you don't see, providing you peace of mind and allowing you to make the correct judgment .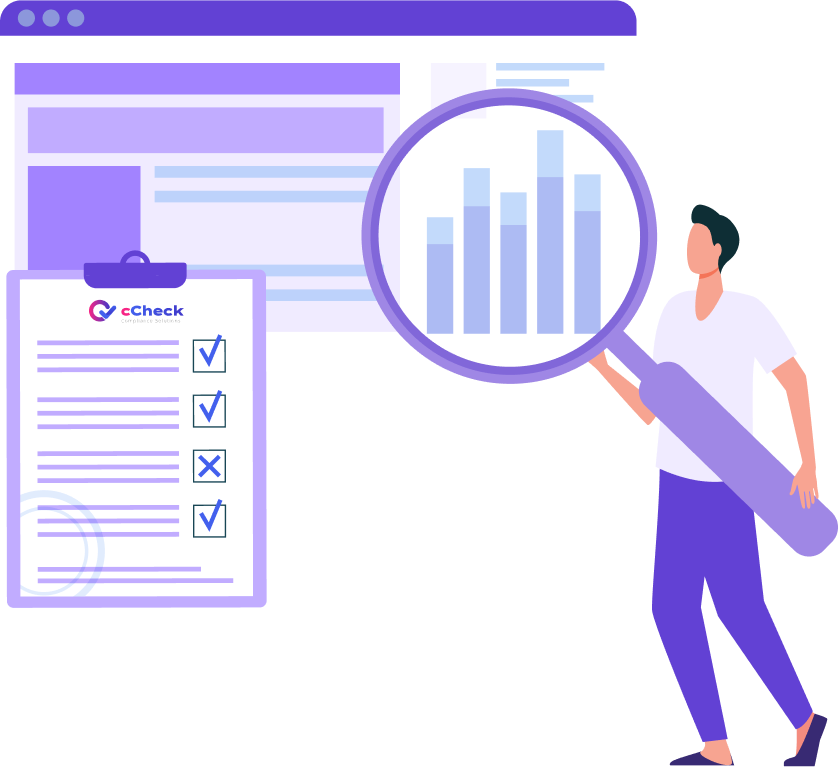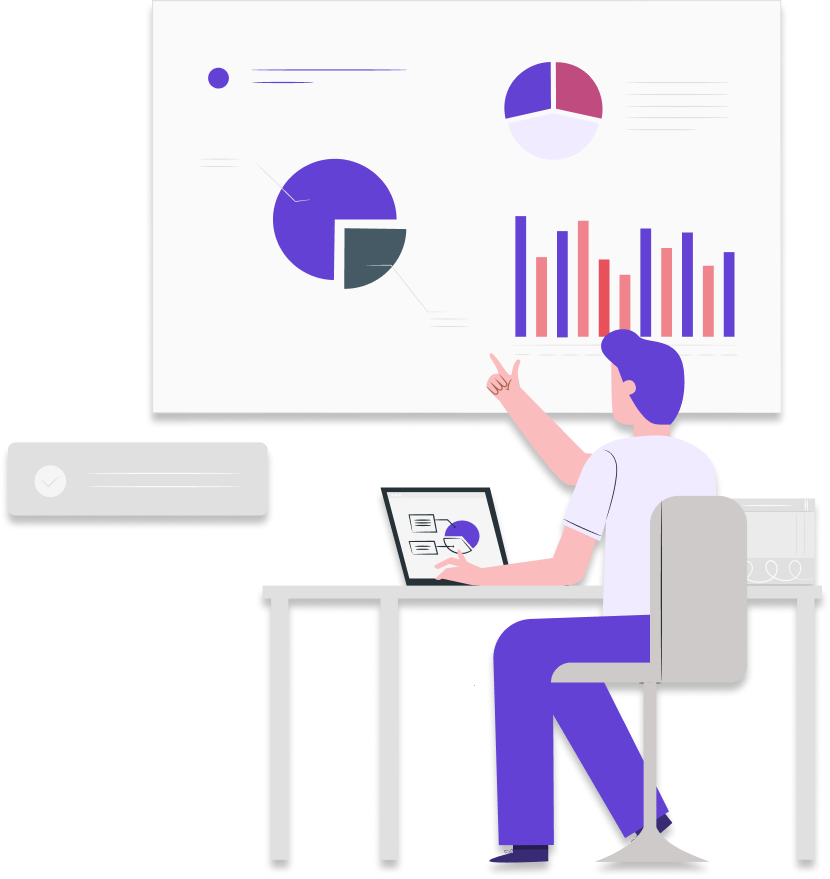 On going AML
Monitoring with cCheck allows you to stay on top of current data you hold by constantly by refreshing and enriching the KYC data on customers, ensuring the individual or organisations data is extensive and reflects that current period of time .

How can we help?
Let us tailor your compliance requirements, book an introductory session to see how
cCheck can help you establish state-of-the-art compliance solutions.